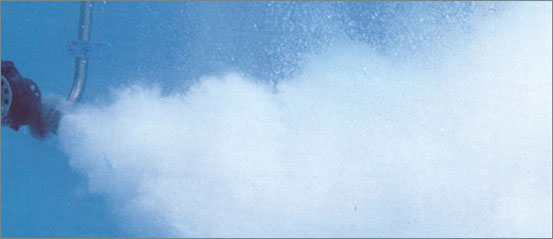 SOME MAJOR ACHIEVEMENTS
Launched the PLASTICRAFTS POOLS in 1962
Supplied 'First' Small Jar Hatcheries (Glass /Perspex) to CIFRI
Installed 'First' commercial Carp Hatchery (JAR) at AAREY Fish Farm in Mumbai (1981)
Installed 'First' Hapatype Fish Cages at Ukai Dam (Nr. Surat, Gujarat)
Provided Large Plastic Pools & Other Equipment to some of the 'First Shrimp Hatcheries at Narakkal (CMFRI), MPEDA (COCHIN) & other parts of Kerala
Installed the 'First' indoor type large scale Fish Hatchery & Nursery rearing system at Bhadbhada (M.P)
Launched the 'First' Nursery rearing Pools & Floating Egg sac Hatcheries at CIFE Mumbai
Launched the 'First' Portable Circular Hatcheries under guidance of Dr. A. Dutta
Supplied large number of Circular Hatcheries and Large Portable Pools to all depts. of Fisheries SRILANKA (ADB)
Supplied complete equipment and system for setting up Fisheries stations at BAU Mymensingh Dacca (World Bank)
Exported Hatcheries, Pools and & other equipments to various FAO, UNDP, ADB & Globally funded projects around the world.
Provided 'First' Model of Portable Trout Hatcheries to projects in Kashmir, H.P., U.P.
50 YEARS IN THE SERVICE OF AQUACULTURE